Where to have authentic coffee in Salzburg
We Austrians love coffee. Always have, always will. You might be thinking of all the trendy cafés popping up at the moment, selling iced latte with salted caramel and soy milk and other variations that take way too long to order. Don't worry, we have those as well, but if you really want to discover a piece of Austrian culture, be prepared to try something completely different.
You're probably asking yourself: There are coffee houses everywhere in the world, what can possibly be so special about them? Well, it's quite simple. An Austrian coffee house is way more than a place to drink a cup of coffee. It is a place for reading books, writing poems, meeting old friends, or simply to sit and enjoy life. In fact, you might see people sitting in a coffee house for a whole day, doing nothing other than reading the newspaper.
Here is a collection of our favorite traditional coffee places in Salzburg
Café Hotel Sacher
Trying the famous "Sachertorte" (traditional Austrian cake) is a must in this café, even though all desserts are equally recommendable. Located on the banks of the river, it offers a marvelous view of the fortress and the old town in general.
Opening hours: Daily until 11pm
Café Bazar
Situated by the river as well, it is a less touristy and affordable alternative to Café Hotel Sacher. The terrace of Café Bazar is perfect for a sunny spring day, just make sure to leave some crumbs for the sparrows, they are used to being fed by old and young.
Opening hours: Monday – Saturday: 7.30am – 7.30pm, Sundays & Holidays: 9am – 6am
Café Tomaselli
If you're into cakes and pastries, this is the place to be. When taking the first bite, you'll taste that the recipes at Café Tomaselli have been refined for more than 300 years.
Opening hours: Monday – Saturday: 7am – 6pm, Sundays from 8am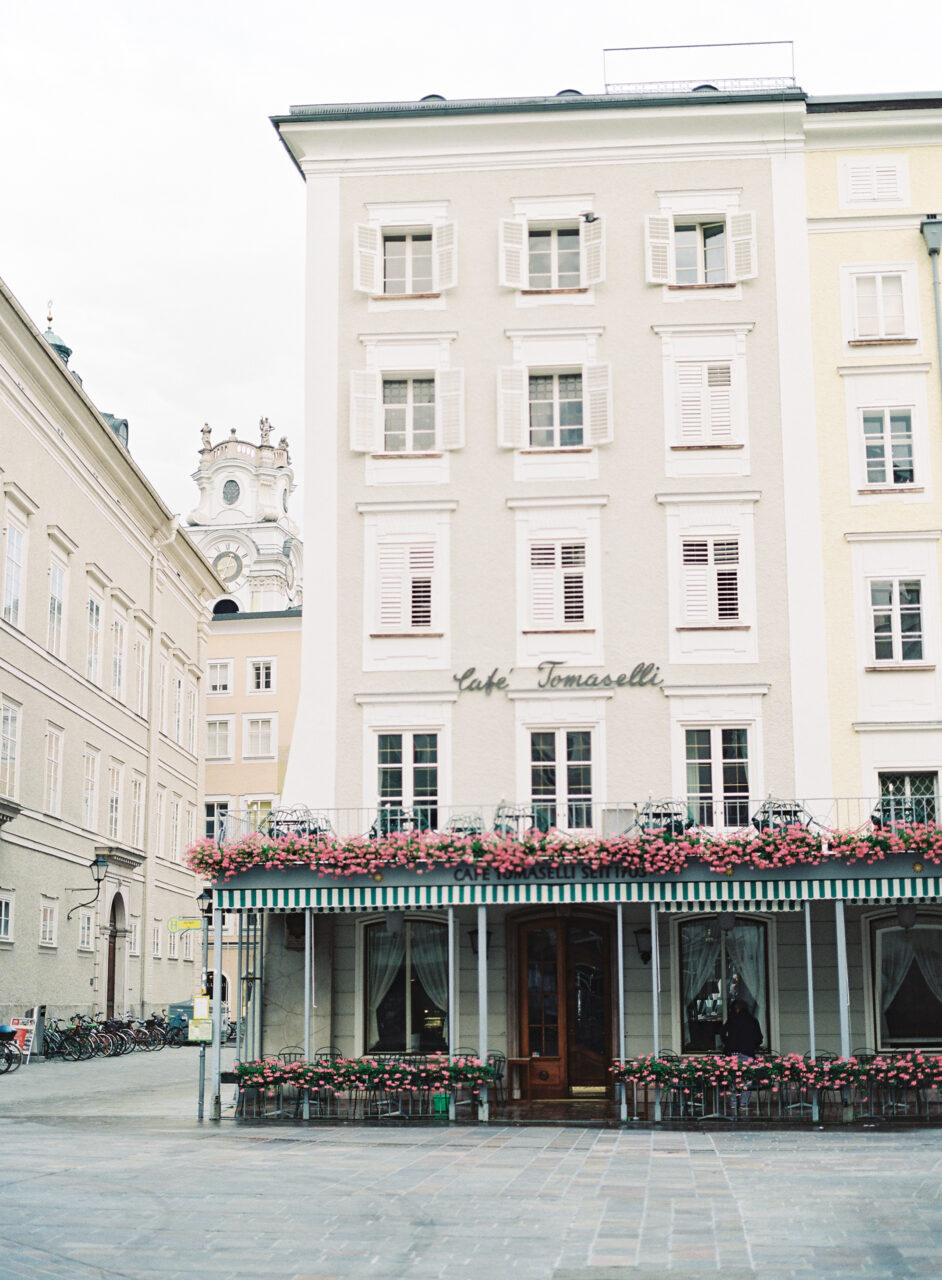 Café Fürst
Not many people know that the famous "Mozartkugeln" are not gold, but silver. And they were invented and are still handmade in Café Fürst. So if you're in Salzburg, make sure to hop by and try them.
Opening hours, vary at the different locations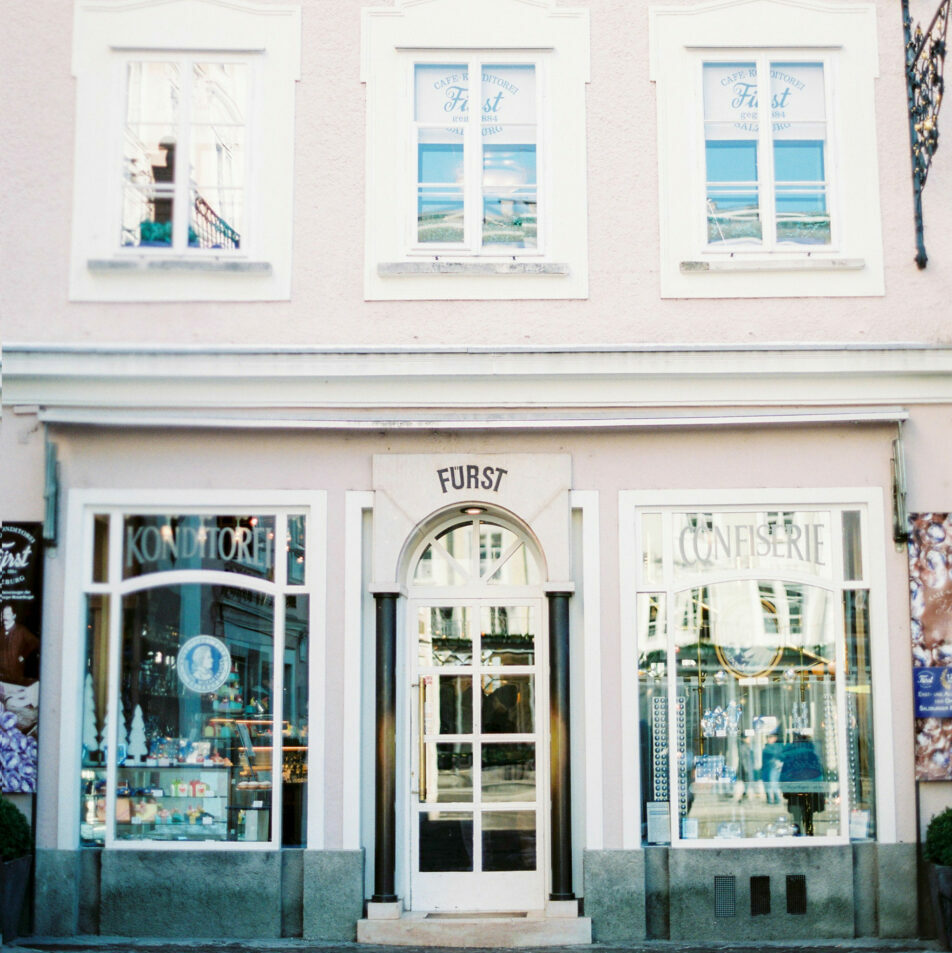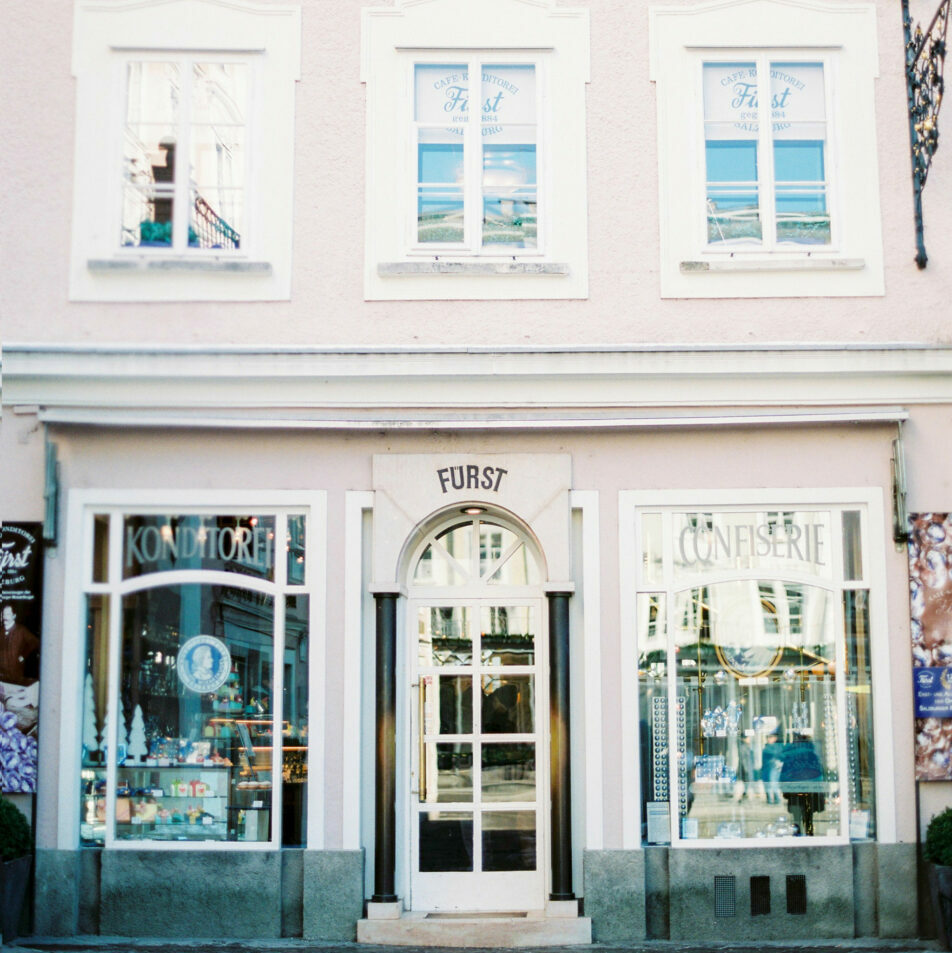 Café Schatz
A coffee place so small, it can easily be overlooked and even more charming. You have to be lucky to catch a free table though since the place is already bursting with more than people at once in it. However, looking at the vitrines full of delicacies is already worth a visit.
Opening hours: Tuesday – Friday: 9am – 6pm, Saturday: 8am – 5pm

Want to know our favorite cafés in Salzburg? Here's our ultimate café guide to Salzburgs best cafés!