5 tips to beat the heat
Summer in Salzburg is wonderful. But sometimes it can get a little uncomfortable when the sun beats down on the city all too unmercifully. Here are our tips on how to beat the heat during your city break.
1. Enjoy a cool breeze at the Salzach river bank
While the sun shines on the right bank of the Salzach until late in the evening, the left bank is pleasantly shaded. Here you can relax in the cool grass. The best way to do this is with snacks and a cold drink you've brought along.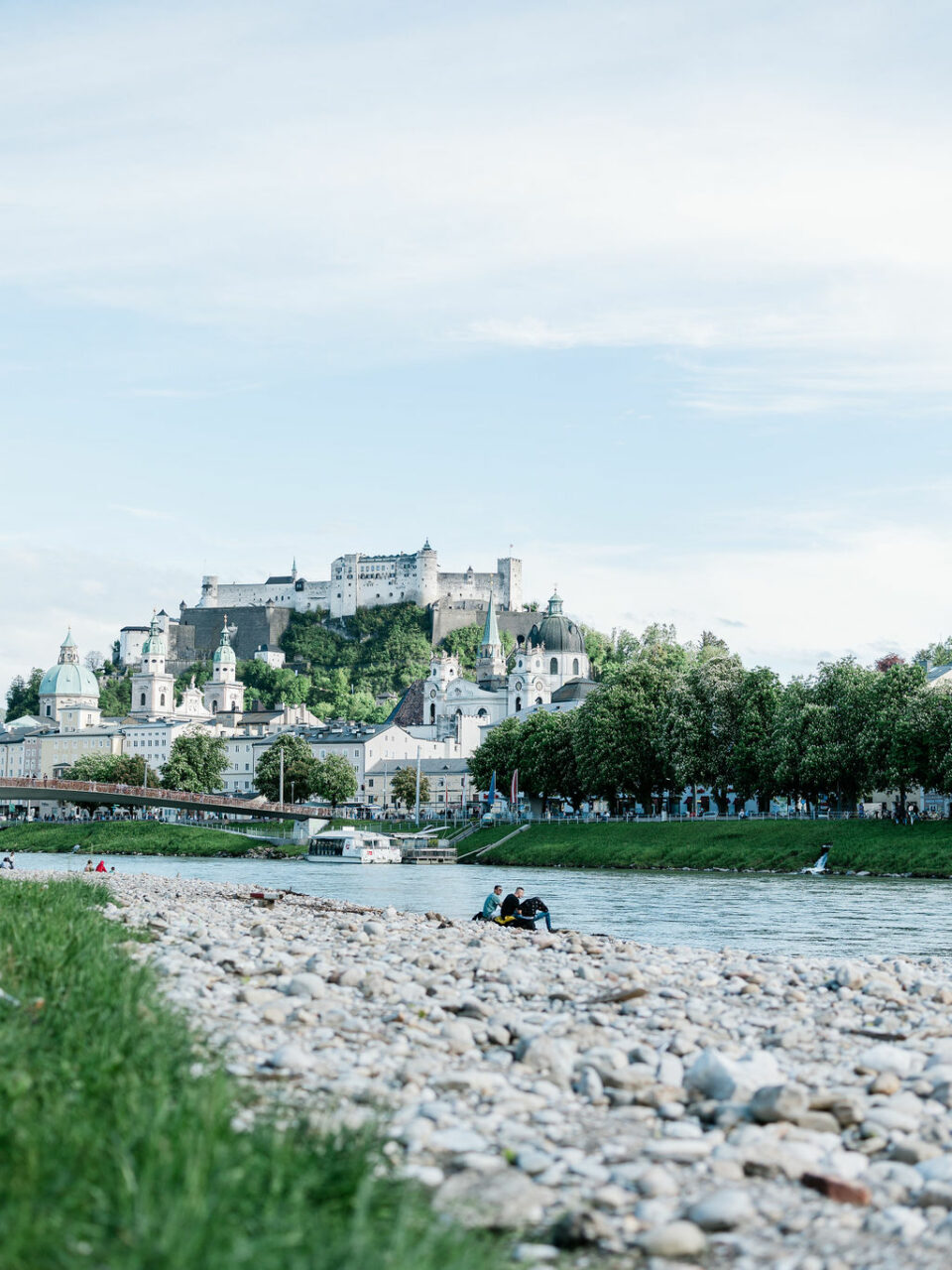 2. Drift down the Alm canal
The Almkanal is the oldest water and energy supply system in Central Europe and transports ice-cold water from the mountains through the neighbourhoods of Hellbrunn, Gneis and Nonntal and finally flows into the Salzach. Along the banks of the Alm, young and old can be found sunbathing in summer. A special highlight is an artificial wave at the level of the Weidenstraße bridge, which always attracts surfers and spectators.
3. Trick fountains in Hellbrunn
Archbishop Makus Sittikus had the trick fountains at Hellbrunn built to delight his guests and to play tricks on them. Even today, visitors to the park are surprised by sudden fountains of water and often get soaking wet, but that's exactly where the fun lies. It is advisable to pack extra clothes. Read more about Hellbrunn in our blog post.
4. Swimming in the Green
You don't necessarily need a car to find a swimming spot in Salzburg. Grab some bikes and off you go. In the south of Salzburg, you'll find the Waldbad Anif, a mountain lake with crystal-clear (and ice-cold) water that offers an ideal refuge from the heat. In the opposite direction, if you always cycle along the Salzach, you will reach the Salzach lakes in the north of the city. Since these are standing waters, the water temperatures here are not quite so icy.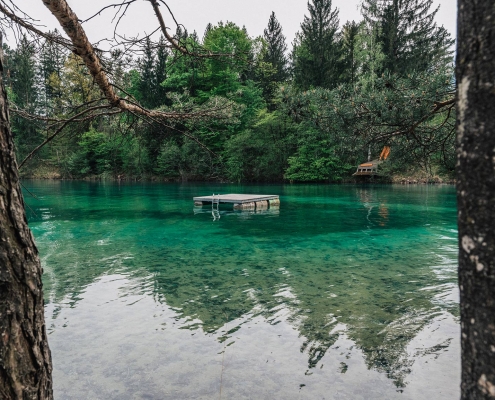 If you are drawn to the big lakes of Salzburg, you can get inspiration from the list of our favourite lakes in Salzburg.
5. Explore Salzburg's countless churches
In Salzburg, there are numerous churches of different architectural styles to discover. Conveniently, no matter how hot it gets outside, it always stays pleasantly cool inside them. How about a visit to the crypt in Salzburg Cathedral? Here you can find our favourite churches and cemeteries in Salzburg.