Snow-capped mountains and frozen lakes. Salzburg is a beauty all year round. In Winter we love the cold but sunny days with crisp air and clear blue sky. Perfect conditions to refresh our minds with a little walk and the city has many routes to offer. We take you to our favourite ones!
The pond in Leopoldskron
Leopoldskron is one of the most beautiful districts in Salzburg and worth a visit on its own. Especially charming is the pond next to the district's small castle Schloss Leopoldskron. We like taking the short circular route along the water. On the wayside you'll find many benches with a fantastic view of the city's fortress and mountains.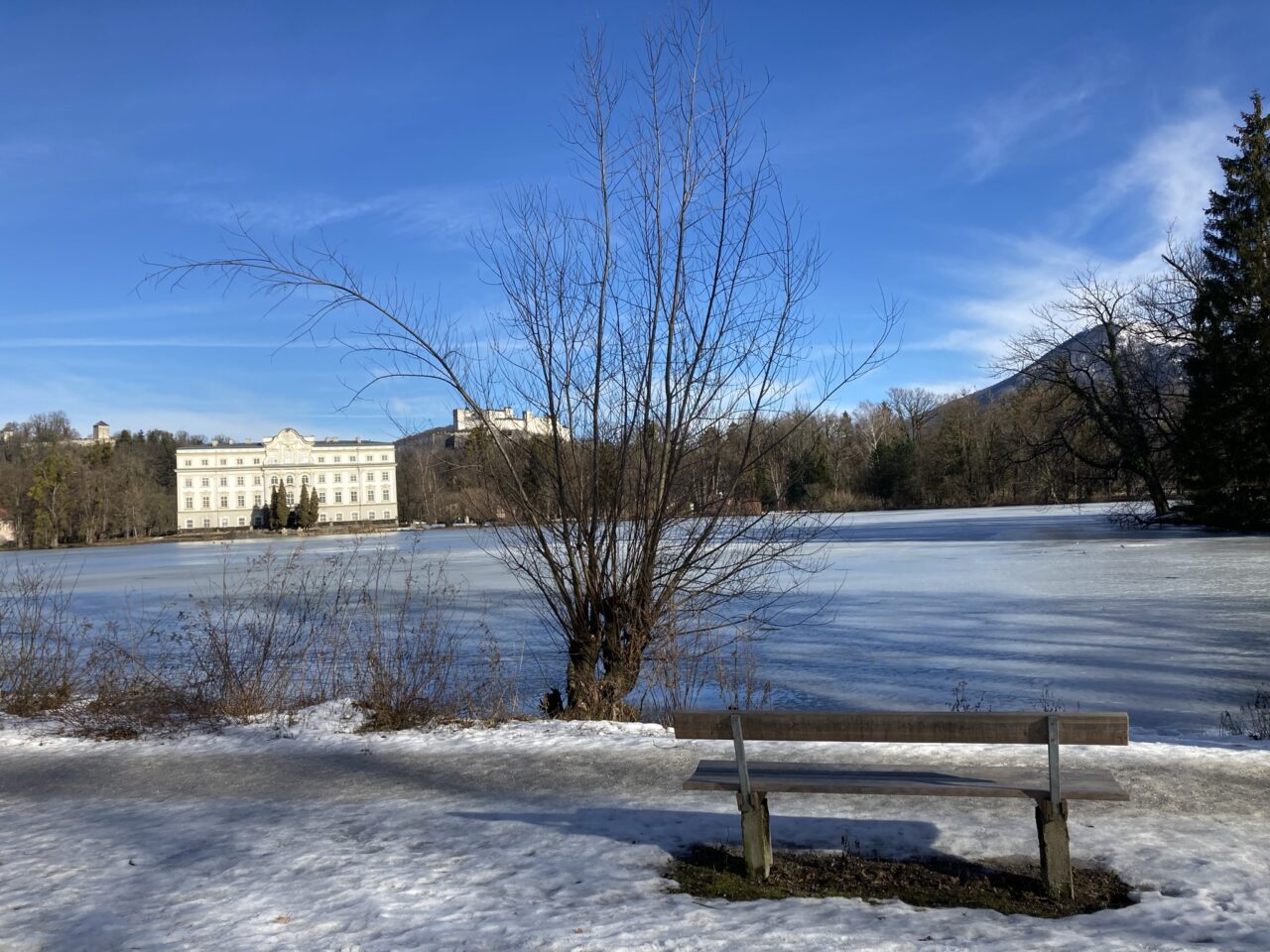 Along Almkanal
If you still feel like walking after rounding the pond in Leopoldskron the route along Almkanal is for you. The pathway next to the narrow canal is perfect to stroll back to the old town. Short, easy and again with a great view on the city's fortress.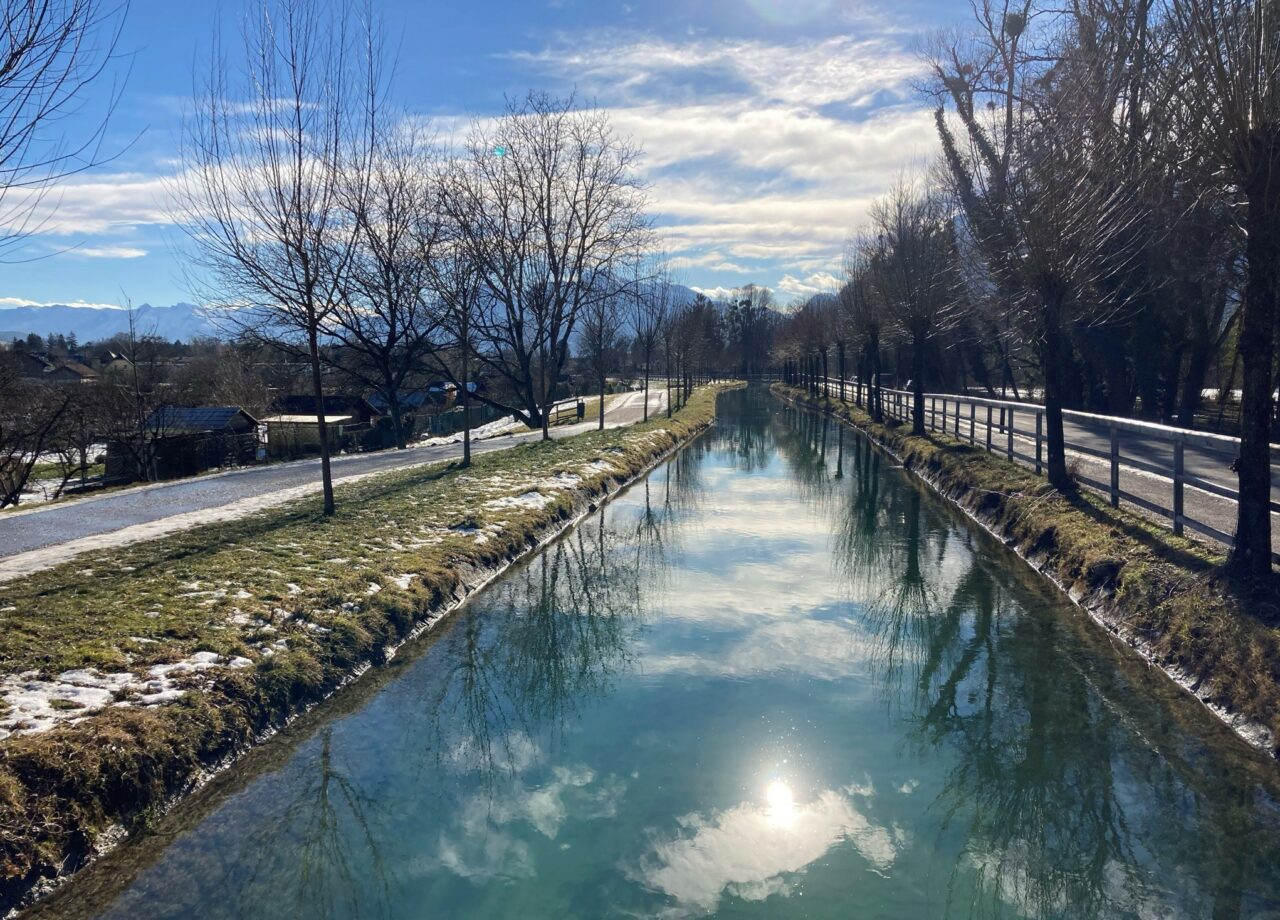 On top of the city
The small mountain Mönchsberg is located right in the middle of Salzburg. One of our all-time favourites due to the endless walking routes and breath-taking views on top. We especially recommend the spot "Schanze Richterhöhe". Here you can sit down and enjoy a beautiful view over the alpine panorama.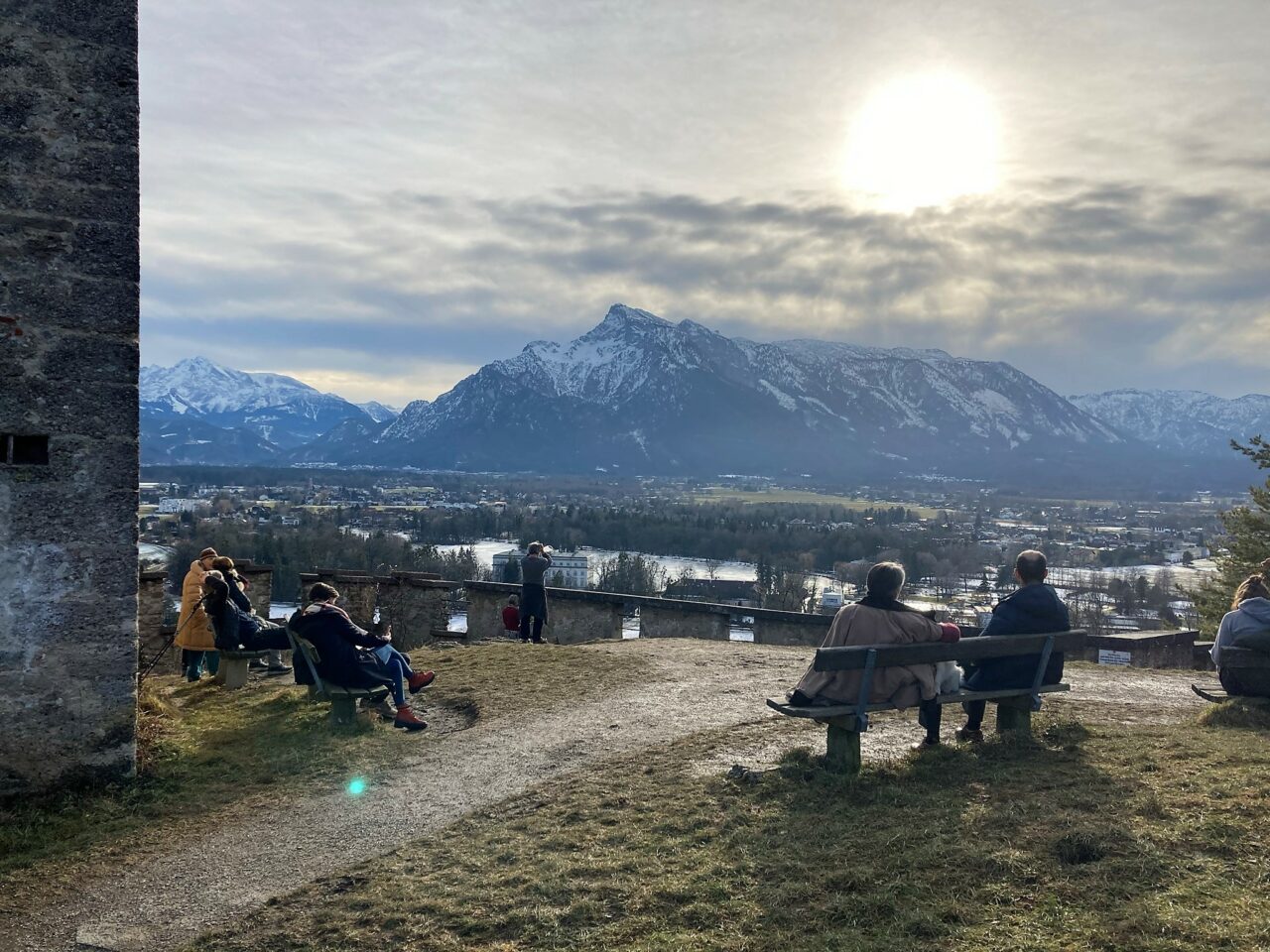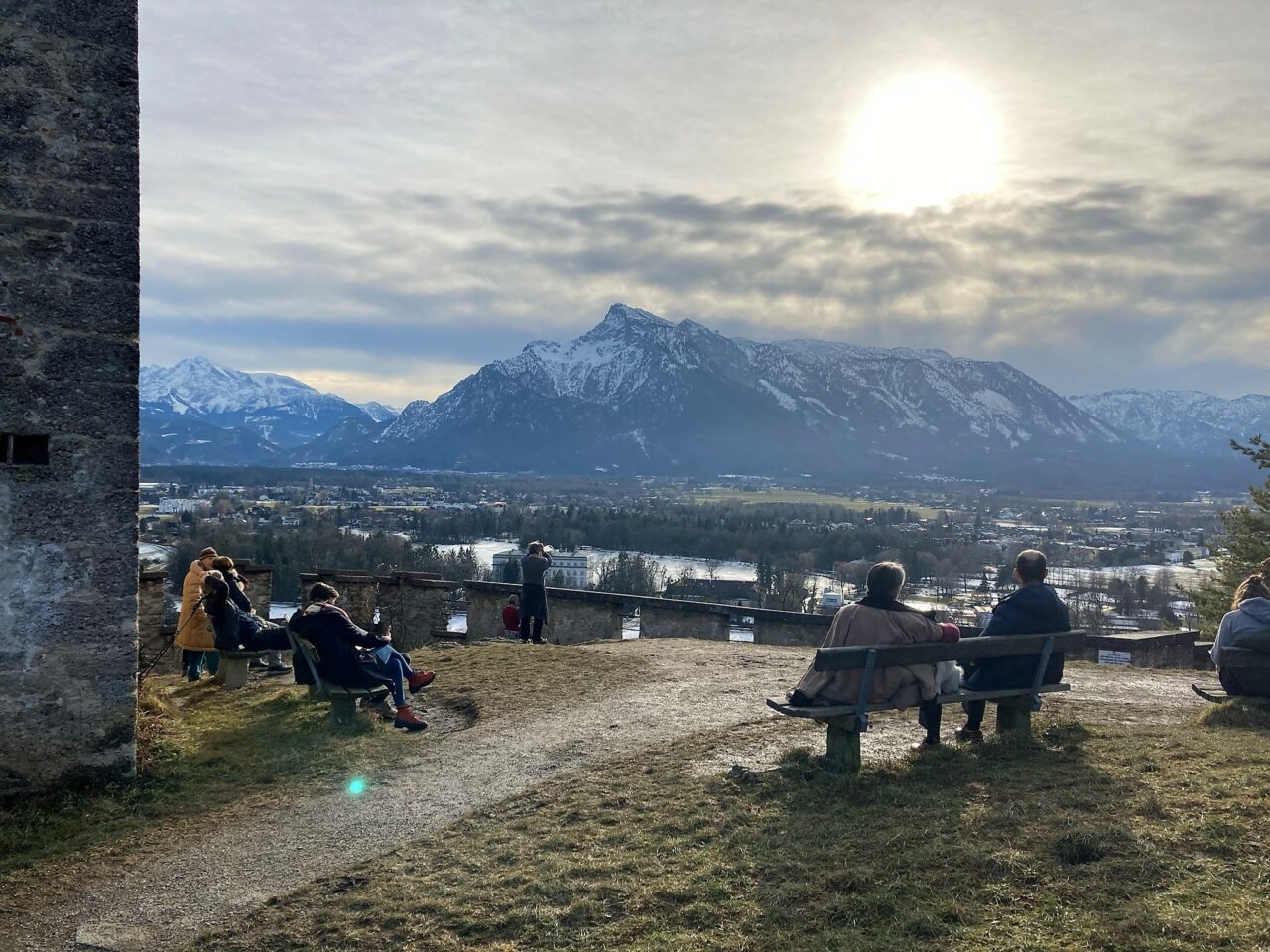 A stroll around the park of Hellbrunn
The castle of Hellbrunn and the belonging landscape garden are situated beyond the city centre of Salzburg. To get there we like taking the route via the avenue of Hellbrunn. Starting at the district of Nonntal the walk offers beautiful mountain views on both sides along the way. Castle and park are reached at the end of the avenue. In winter, the artful park is waiting to be explored with snowy grass fields and frozen lakes.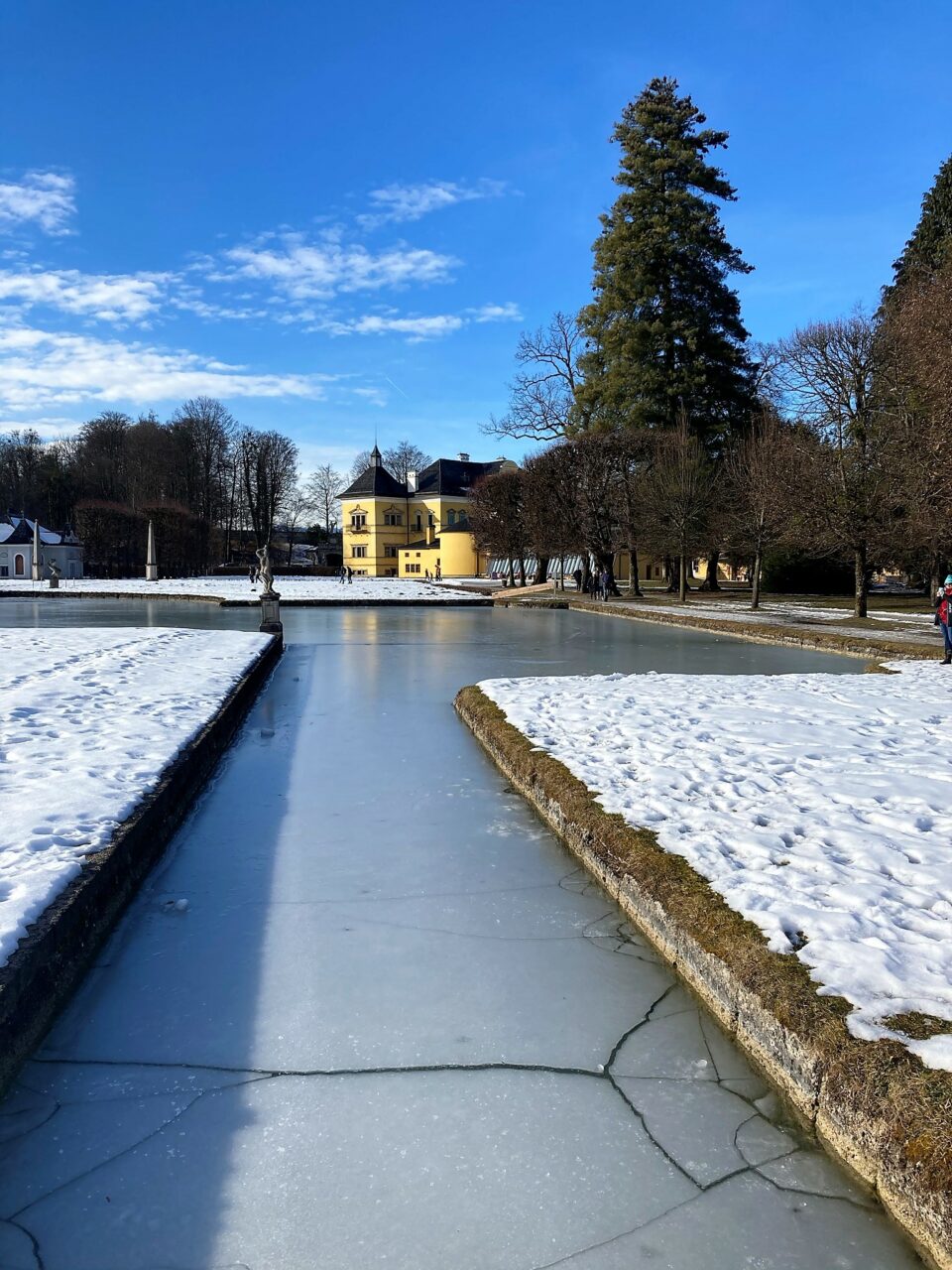 You prefer indoor activities? Check out our guide to the city's finest art galleries!