Our hosts in portrait
Born and raised in Gmunden, Viktoria has been responsible for marketing, communication and guest experience for Heym Collections since spring 2020. She plans and designs marketing for the hotels and apartments and thus the points of contact between our guests and the brand. However, she would not have originally thought that she would end up in tourism. "Tourism turned out to be the common denominator of my interests and strengths, but it took me a bit to realize that."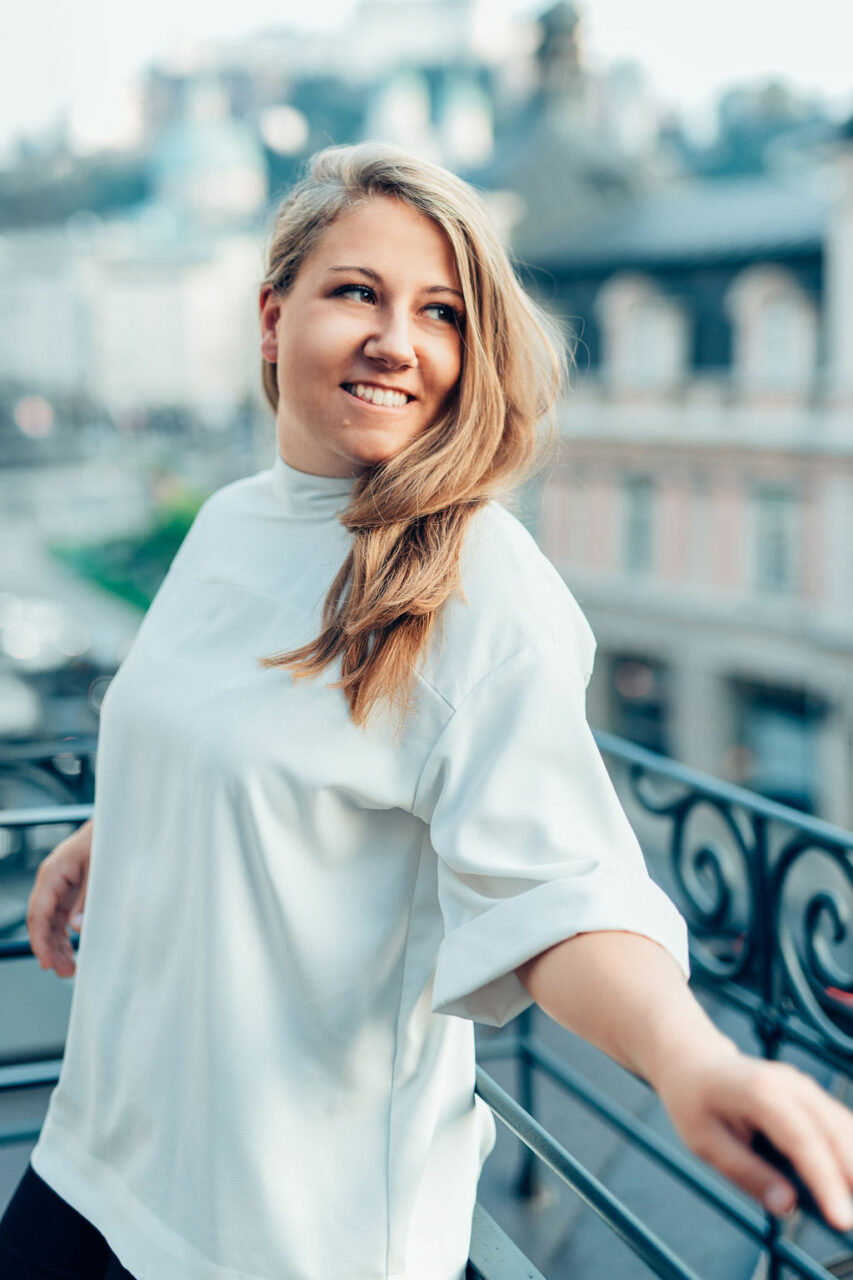 The decision for the hospitality industry was therefore also a journey for Viktoria. First, she left her studies in Vienna for a bachelor's degree in marketing in Wieselburg. There she traded tranquil Austria for a semester abroad in Taiwan. "My brother commented, 'Who's actually going to Taiwan?' By then I was already enrolled." With the Asian megacity Taipei, Viktoria decided quite spontaneously, and as the only student at her university, for a rather contrasting program. The mass of people, the foreign culture and mentality, all that was a change, but also an opportunity to get involved in something completely new.
Back from Asia, Viktoria moved to Hamburg for an internship with a tour operator. Tourism sparked her interest, so she decided to pursue a master's degree in the field and move to Salzburg. While still a student, Viktoria worked at a hip Salzburg city magazine alongside university. There she learned that Salzburg is much much more than just Mozart and the Sound of Music. And is therefore for locals and guests alike a real city worth living and seeing.
Whether it's Vienna, Taipei or Hamburg, there are things you can only experience in Salzburg. We asked Viktoria what she likes best about the city.
Viktoria's Salzburg
– Strolling through Steingasse in the early morning hours, when the sun shines through the historic buildings and you feel a bit sent back in time
– In autumn, when the leaves are brightly coloured, walking along the Basteiweg with a view of the fortress
– Pay a visit to St. Peter's cemetery. One that does not give a queasy feeling, but on the contrary lovingly planted invites you to stroll around
– The Salzburg classic: Sit comfortably with a snack by the Salzach. Viktoria's tip: Defy the seemingly collective agreement and pick a spot on the less-populated side of the river
Do you already know Filippo? .