Salzburg's Cityguide for families with children
Exploring the most vibrant cities of Europe with children in tow may sound complicated- but that it's totally worth it. Salzburg is truly a feast for the eyes, with a feast for the belly waiting at every corner, too.
But with kids? What's there for them, amidst all of these old but beautiful baroque buildings? Salzburg has an astonishing number of kids' activities all year long. For sunny days as well as for rainy ones. Check it out!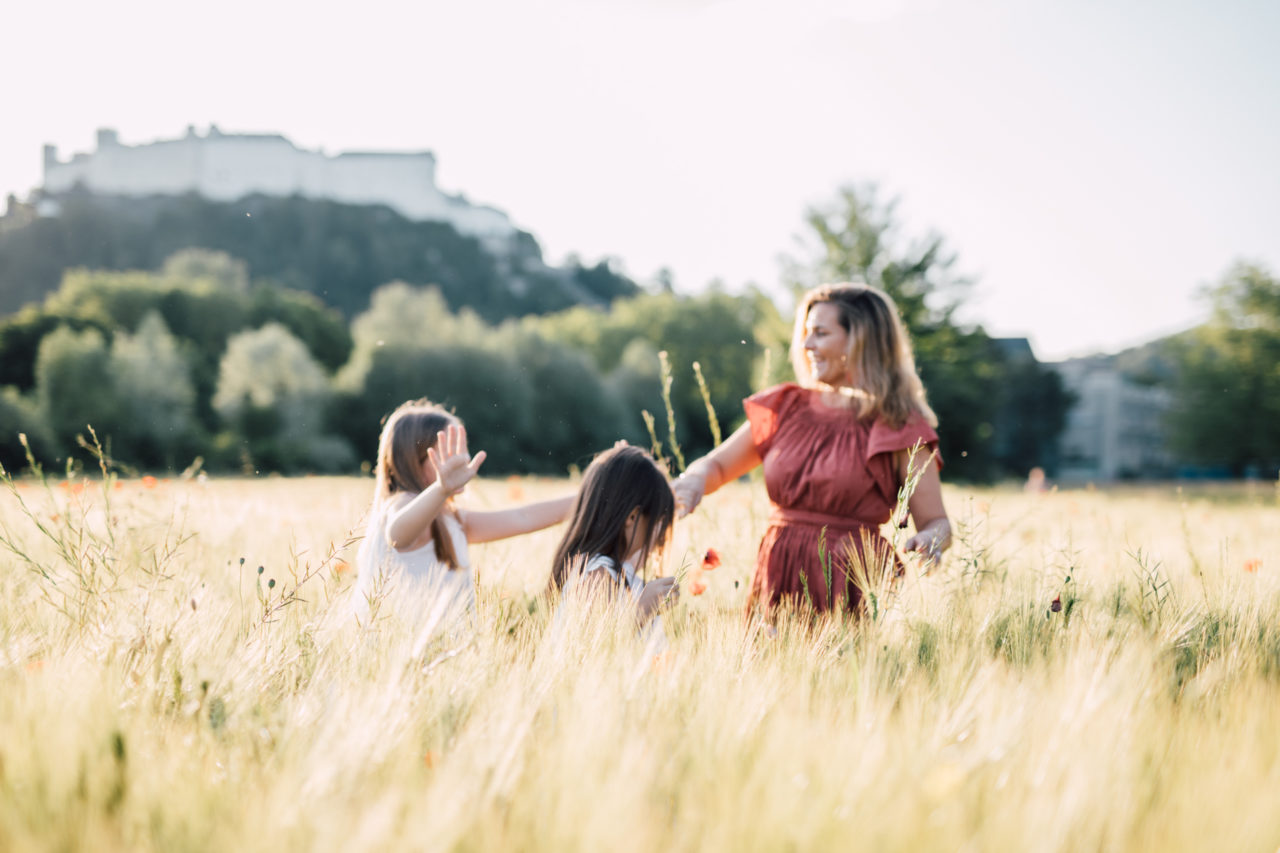 Things to do with kids when it's great weather
Going on a Salzburg cruise along the river Salzach
Isn't it the greatest when experiencing the city's highlights while sitting on a boat? Salzburg has definitely some of its architectural diamonds alongside the river Salzach. You can obviously do the Salzburg city cruise in any weather, but we recommend it when the sun is out as views are even more amazing!
-Pier at Makartsteg, 5020 Salzburg, Tel. +43(0)662 825769-12
Fun sightseeing with a cool Quiz Rallye
Adults might love it, whilst most kids hate it: Sightseeing! We turn "Mama, this is so boring" into "Wow Mama, can we do it again?". Salzburg offers two Quiz Rallyes – a long version and a short version – with free printables that can either be printed at home or collected in any of the information centers.
Experience a traditional Austrian farm with animals in Grödig
What about visiting a traditional farm in Salzburg? In addition to that, hiking with alpacas, pony riding and much more: the Erlebnisbauernhof Grödig has it all. Just let family Gfrerer know you are coming and give them a call. Or visit their Facebook (unfortunately only in German)
-Family Gfrerer, Waldeggerweg 6, 5082 Grödig, Tel. +43(0)664 5060388
Let's go to Salzburg Zoo!
We all love going to the Zoo, right? Waving hello to lions, jaguars, flamingos, bears and many more. In addition to that, Salzburg Zoo has a free smartphone app that enables kids (and adults too ;-)) to answer tricky questions and to learn more about Zoo life in Salzburg while being on-site. Definitely worth a visit!
-Hellbrunner Straße 60, 5081 Anif, Tel. +43(0)662 8201760
Climbing and swimming for the whole family
Only a few minutes by bus or car drive from the city center you will find an amazing forest adventure park right next to a crystal-clear swimming lake. With over 110 stages, you and your kids will cheerfully swing from one tree to another. And the best thing afterward for all Tarzans and Janes is to jump into the refreshing lake! Well-deserved, we'd say!
-Waldbadstrasse 50, 5081 Anif, Tel. +43 (0)664 4309380
What to do with kids when it's rainy in Salzburg
Slide into the amazing world of Salt
Salt has been traded like gold, did you know that? Long before fridges were invented, salt played a very crucial role in our lives. The Salt Mines in Hallein offer a lot of fun for kids, too. The subterranean fun park for families and kids also counts as an exciting place to learn about the former "white gold".
-Ramsaustraße 3, 5422 Bad Dürrnberg, Tel . +43(0)6132 2008511
Explore aircraft & Formula 1 race cars in Hangar 7
Dreams do come true, sometimes! Especially those of aircraft lovers do come true, close to the airport. The Hangar 7 Aircraft Museum exhibits a breathtaking aircraft fleet and a collection of Formula 1 race cars. That's cool!
-Wilhelm-Spazier-Straße 7a, 5020 Salzburg, Tel. +43 (0)662 21970
Haus der Natur – Nature and science museum
Discover the amazing underwater worlds in the aquarium and explore what it's like to be outer space. The museum has it all: colossal dinosaurs from a bygone age, commented shark, piranas and octopus feedings, to a journey into the human body.
-Museumsplatz 5, 5020 Salzburg, Tel. +43(0)662 8426530
Playing with all kind of toys in the toy museum
Usually, museums imply looking at things, not to touch them. Though, not at Salzburgs Toy Museum! We come here to play with everything that lightens up kids' eyes! We recommend planning enough time to stay in the museum. We guarantee it will take a while!
-Bürgerspitalgasse 2, 5020 Salzburg, Tel. +43(0)662 620808300
Having coffee or amazing food in a kids-friendly setting
Salzburg has certainly culinary that welcome kids just as they do welcome adults. Whether for a coffee and cake, for lunch or dinner, these are the best child-friendly cafés and restaurants in Salzburg:
-Stadtcafé Salzburg at Museumsplatz, 5020 Salzburg, Tel. +43(0) 662 254594
-Traditional Austrian food at Stieglkeller, Festungsgasse 10, 5020 Salzburg, Tel. +43(0)662 842681-0
-Fine dining at Laschenskyhof, Josef-Hauthaler Straße 2, 5071 Wals near Salzburg, Tel: +43(0) 662 852361
For more inspiration check out our blog post on Hellbrunn and its Trickfountains.