Not long until Salzburg's Christmas markets are opening again. We're already looking forward to eating roasted chestnuts and drinking a cup of hot punch. Have a look at the list of our favourite Christmas markets in Salzburg:
Salzburg's largest Christmas market can be found on the squares surrounding the Salzburg Cathedral. Not exactly an inside tip, yet worth visiting we think, as the market is less touristy than most other Christmas markets in larger cities. Special plus: you can go ice skating there as well.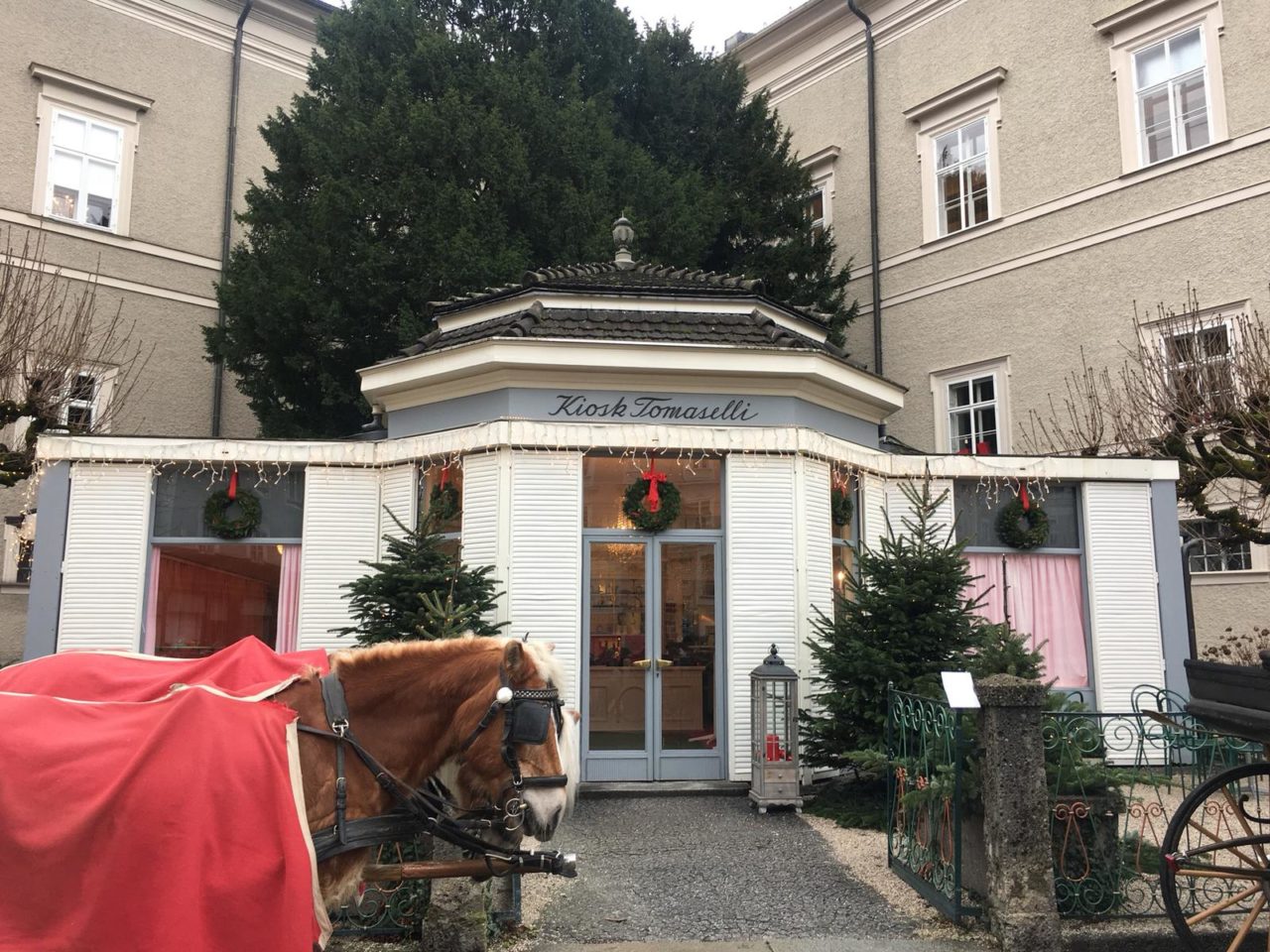 The Christmas market in front of the castle Hellbrunn is so romantic, it almost hurts. The market consists of fewer booths than the one on Domplatz, hence, it's less crowded. As the castle itself is already an interesting destination, the Christmas market is the ideal place to finish a winter stroll.
Christmas Market on the courtyard of the Salzburg fortress:
The fortress is not only the emblem of the city, but it also has a lovely small Christmas market on its courtyard- two birds with one stone! Also, you can enjoy an amazing view over Salzburg.
Christmas Market at Lake Wolfgang:
Since all the other markets are right in the middle of the city, we thought we should also include one market from a little outside. Lake Wolfgang is located at the border between Salzburg and Upper Austria and about 40 minutes away from the city. The lake is a popular destination for tourists and locals alike. The atmosphere at its three Christmas markets located right at the shore is just unique!