Brunch – probably our favourite invention of the 19th century. Perfect for late risers, a brunch is the ideal way to start the day. Eating small delicacies for hours and the longer you stay seated, the smoother the transition to afternoon drinks. Wonderful! Here are our recommendations for a delicious brunch in Salzburg.
Café Wernbacher
The Wernbacher is an important institution in Salzburg's coffee house scene. Recently reopened, the café has been given a modern touch, but has lost none of its quality.
How about …. the Strammer Max: a hot drink, stone-baked bread with fried bacon, 2 fried eggs, chives and pickled cucumber. Mhhh!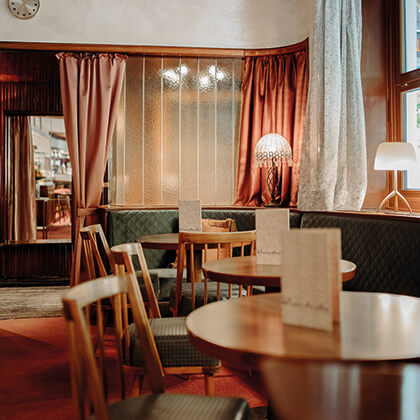 Carpe Diem Lounge
As the saying goes, you eat with your eyes first. In the Carpe Diem Lounge, you can have brunch with a view of the planes and racing cars in Hangar 7 – a very special experience! The menu is short, there is a sweet and a savoury breakfast. But the breakfast is so extensive that it's best to share it between two people.
220°
220°, with its three locations in Nonntal, Maxglan and the old town, has a permanent place in the hearts of the people of Salzburg. Coffee lovers feel right at home here, because the coffee comes from its in-house roastery. But also culinary, we have never been disappointed here.
Würfelzucker
A delightful place with authentic Austrian character – Gmundner ceramics and crocheted egg warmers included. When visiting Würfelzucker, ordering a strudel is obligatory. Apple strudel is always on the menu, and there is usually another choice depending on the season – delicious and wonderfully sweet and sour. Additionally, you have a sensational view from the terrace. Literally translated, the café is called sugar cube by the way.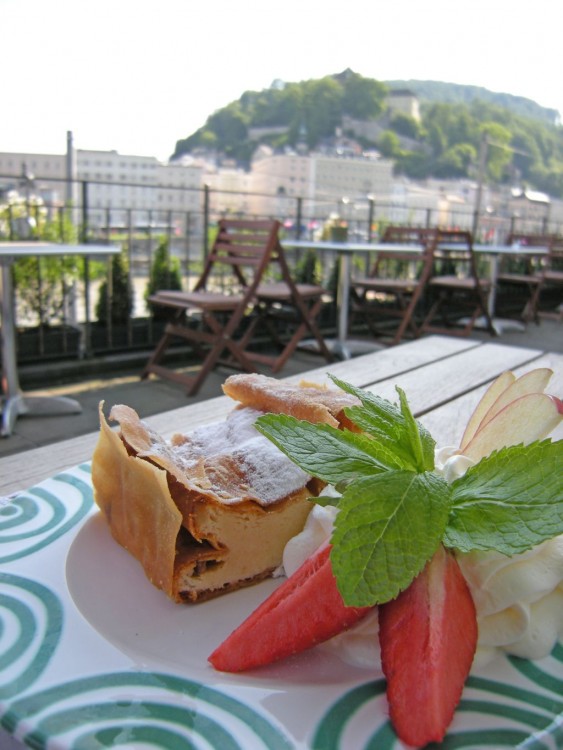 Glüxfall
Glüxfall has come up with an interesting and refreshingly new concept for brunch. Guests choose one of four sizes, from mini to Glüx brunch, and then select a corresponding number of small dishes from the menu. By the way, brunch is especially fine in the quiet and shady courtyard.
The Mozart
At The Mozart you can enjoy a breakfast full of regional delicacies and not only hotel guests are welcome here. Special tip for Salzburgers: For festive occasions, The Mozart also sets the table for private brunch with friends and family from 11:30.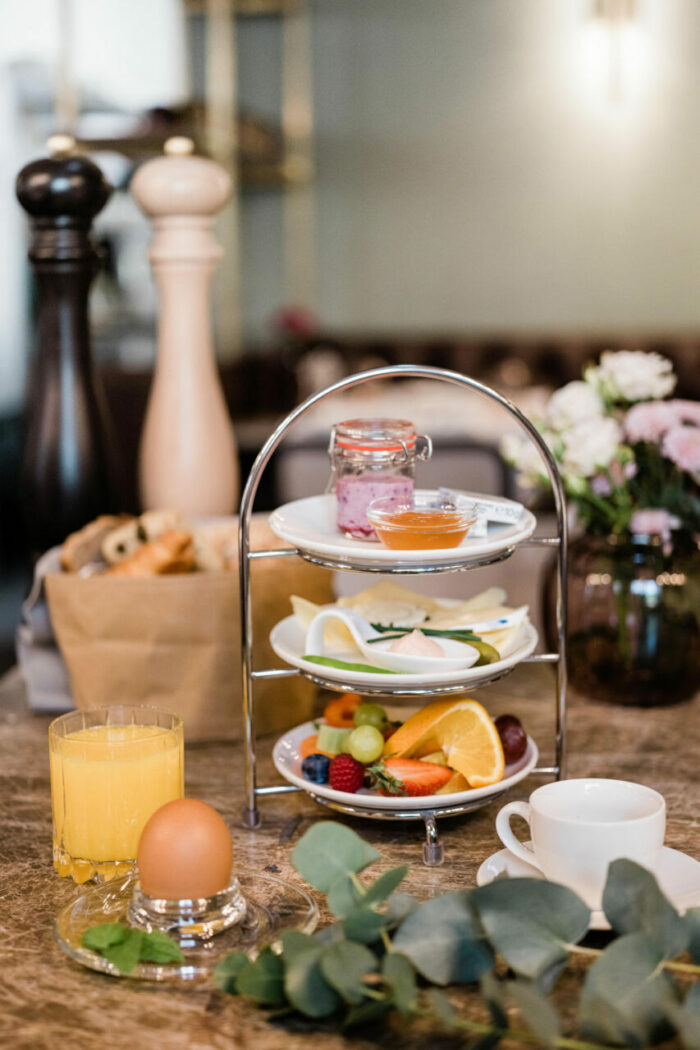 Feeling guilty after too much food? Check out our favourite running routes in Salzburg.