Apartments
Boutique Apartments in Salzburg
Lodgings for families,
friends and couples
Welcome to our Salzburg based apartment family with our two townhouses and one villa. Enjoy your stay in one of Heym's private apartments in the city of Salzburg. In Heym's home away from home: Inspiring apartments with a genuine boutique design. The very best in every detail.

Townhouse Tessa
Townhouse Tessa, opposite of the famous Café Bazar, is excellent for lively and romantic travelers that do not want to miss any of the vibrant city vibes.
Altogether three design apartments with an unsurpassable setting for
Salzburg lovers.
Bestens für
Vibrant Travelers
2 min to city center

2-4 guests, from €125

Shops and sights
at your doorstep

Urban and central


Townhouse Nora
Situated in the hipster neighborhood "Andräviertel" you will find Townhouse Nora with a breathtaking view of the Kapuzinerberg.
Five apartments with the perfect setting for friends that love cozy get togethers just like at home while exploring the city.
Bestens für
Holidays with Friends
10 min to city center

2-6 guests, from €140

Shops and sights
in the neighborhood

Urban
with green views

Villa Charlotte
Close to the city center, five apartments truly offer the highest comfort for a remarkable city trip. Especially if you travel as a family with kids you will love all amenities our Villa Charlotte provides to you. Perfect for everyone that loves waking up to the birds singing while being surrounded by mountains.
Bestens für
Families
20 min to city center

2-7 guests, from €120

Shops in the neighborhood

Calm and quaint

Away, but still at home
Heym believes that renting out an apartment in the city of Salzburg means more than just offering a place to cook and sleep. It means a place to gather as a couple, family or with friends. Where you can come together in laughter and joy during your holiday in Salzburg. It is the one place you will always be surrounded by those you love. A comfy place of feeling and belonging. "Away, but still at home" – that is our promise to all who desire a unique experience while traveling and at the same time desires to feel just as comfortable as at home. By carefully listening to our guests, we have experienced what makes them feel sincerely welcome.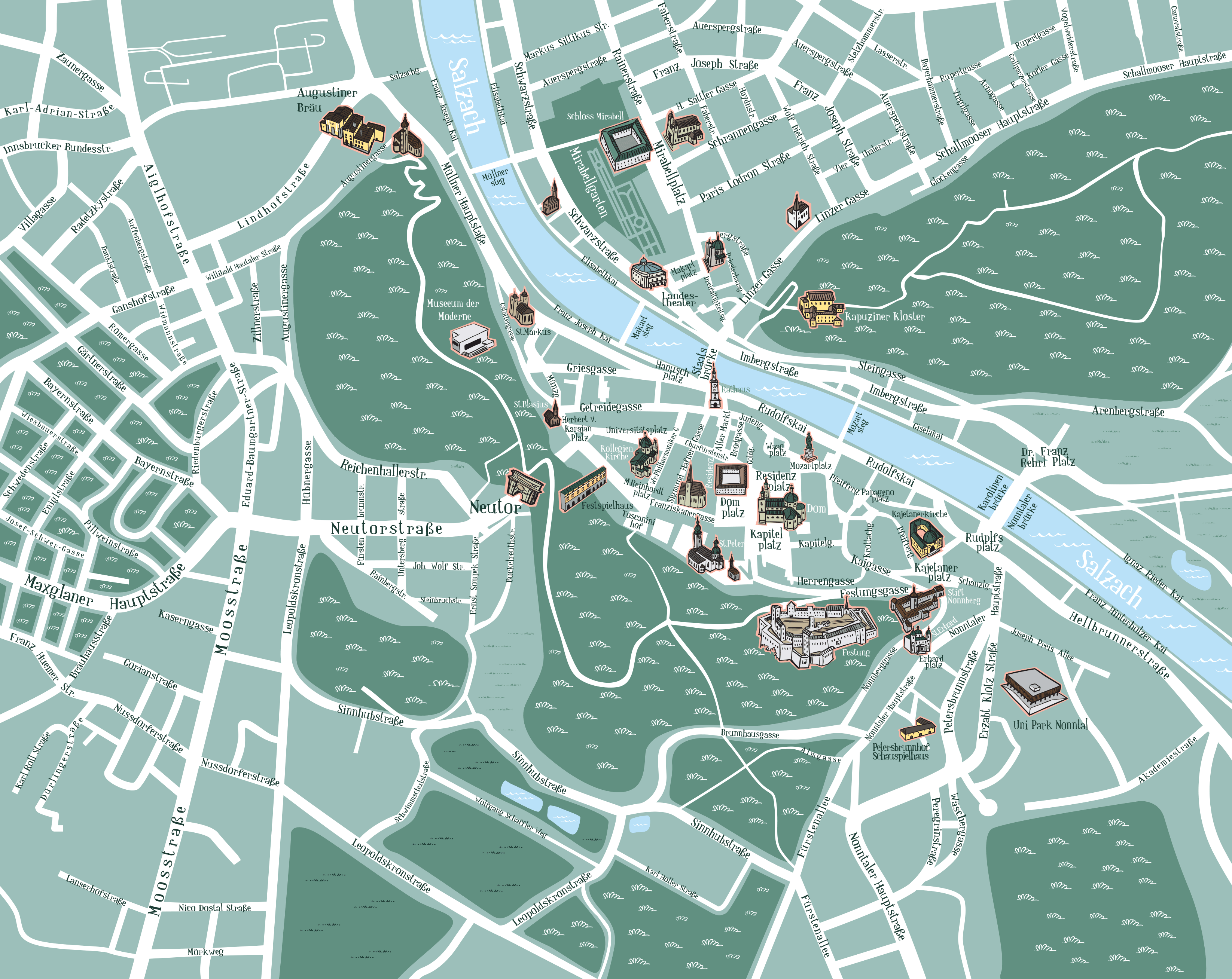 VC
Villa Charlotte
Eniglstrasse 7
5020 Salzburg
TN
Townhouse Nora
Schallmooser Hauptstrasse 17A
5020 Salzburg
TT
Townhouse Tessa
Schwarzstrasse 12
5020 Salzburg